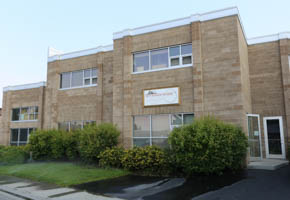 Our facility features state of the art woodworking machinery and equipment to tackle just about any type of project. We are located in the south end of the Wood River Valley in Bellevue, Idaho. Being a local business in the Wood River Valley gives us the advantage to service our local customers with exceptional care.
My name is Jim Taft and I am the president for Taft Design Works Inc. I have been working and living in the Wood River Valley for the last 25 years and coming to visit Sun Valley since 1980. I have been in the construction industry for 41 years. I started working in Southern California as a carpenter and became a general contractor, working on remodeling and new construction projects. In the early 1980's I opened a custom cabinet shop in Los Angeles and produced kitchen and bathroom cabinetry for residential projects. In the mid 1980's my company was involved with the construction of high-end residential spec houses. In the early 1990's I moved my family to Sun Valley, Idaho. I started Taft Construction Inc., which did residential remodeling, additions, and new construction. We started a small in-house cabinet shop to produce cabinetry and woodworking projects for the projects that we were working on. This allowed us to design and build exactly what we needed for our construction projects. By 1999 we had slowly phased out of general contracting and were doing only cabinetry and woodworking projects. We also were very involved in the closet and garage storage projects. We had grown out of our small cabinet shop in Ketchum and needed more room for our growing cabinet and closet business.
In 2001 we built a new light industrial building in Bellevue, Idaho and moved our cabinet and closet business to our new location. This move to a larger shop allowed us to purchase new state of the art woodworking equipment. We purchased a new CNC machine, which is a computer-controlled machine that we use to produce custom cabinetry. This new technology allows us to build cabinetry with precision accuracy. It also allows us to produce cabinetry and woodworking projects with less labor. With the use of our new equipment we have continued to develop new construction techniques for cabinetry, closets, and woodworking projects.
I moved to Sun Valley because I love the outdoors and the beautiful surroundings in the mountains. My favorite outdoor sport is fly fishing. This passion is what brought me to build my first Mackenzie style drift boat to fish the rivers of the Northwest. It started out as just a personal project and has grown to be a part of my woodworking business. I wanted to build a drift boat with an interior that looks like it belongs in a beautiful old wooden sailboat or cabin cruiser. I have floated many of the rivers in Idaho, Montana, and Wyoming in search of the big one. I am going to continue to travel around the Northwest to see and float new rivers and "Live the Dream". Have a look at the Specialties Section of my website to see the different types of drift boat projects that I have built. When I'm not in the office working on projects, I'm probably on a river fly fishing.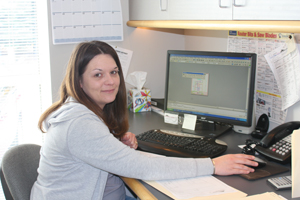 We have a skilled in-house design team that provides conceptual design solutions and finished CAD drawings for our cabinet and woodworking projects. We have the ability to start the design process from the beginning with only a customer's idea or sketch. We can also develop architectural blueprints that come from your architect that may lack needed elevations and details. During the design process we will provide finished shop drawings that are necessary to clarify details for bidding and visual aids for customers. This also allows the customer to view detailed drawings and make any necessary changes in the drawings prior to production. This avoids unnecessary changes with the project after it has been built.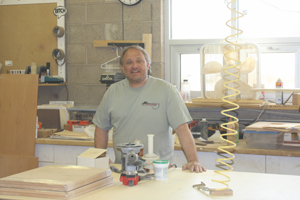 We have local skilled craftsmen to build all of our projects. These people have a long history working with us. We find that keeping the same people in our organization is essential in producing high quality workmanship. We are constantly trying to improve our construction techniques and processes to keep up to date with financial changes in the economy. Our craftsmen will not sacrifice quality with there workmanship.
Our goal is to produce the best-finished product that money can buy. We will build to suit anyone's budget.